When was the last time you took the time to explore the place you live in?
Or to visit a new place and go deep into that new place? Learn about its facts and figures, quirks and quarks. Hear about tales and take in simple breathtaking moments.
A historical walking tour is like bathing in the forest – only with forest is an epic location or landmark and there are excellent facts to learn along the way.
Forest Bathing
You may have heard the term forest bathing – it emerged in Japan in the 1980s as a physiological and psychological exercise called shinrin-yoku ("forest bathing" or "taking in the forest atmosphere"). 
Its goal was to offer an antidote to tech boom burnout and to inspire people to reconnect with the country's forests.
Picton is full of beautiful forests for you to indulge in like Macaulay Mountain Conservation Area but if you want to take it to the next level – why not experience a guided walking tour. We are thrilled to partner with The County Museums, History Lives Here, and Glenwood Cemetery to present 4 walking tours in Picton you don't want to miss.
Ticket Pricing is the same for all tours:
Adults $25 
Under16s $15 
Families $60 (Up to 2 adults + 3 under 16s)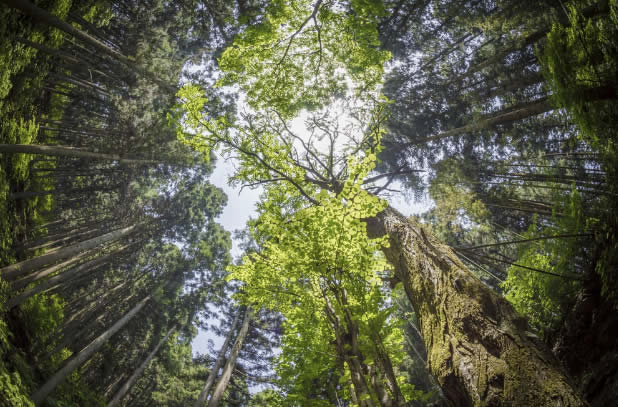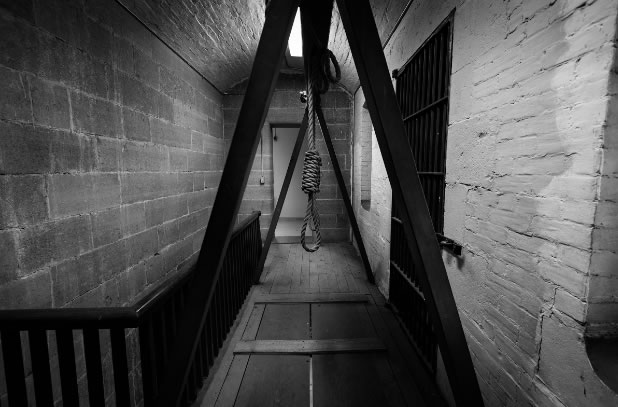 Graveyard and Gallows - Jail cells and murder tales
(Fridays, 7-8:30pm. Departs from Macaulay Church, 23 Church Street.
Dates are July 1, 8, 15, 22, 29, August 5, 12, 19, 26 and September 2)
Explore the graveyard at the former St. Mary Magdalene's church. Meet some of its notable residents, and spot our unusual tombstone once featured in Ripley's Believe or Not.
The tour then makes its way to the nearby Picton Courthouse. Here, while viewing the exercise yards, jail cells and gallows, your guide will tell the story of Peter Lazier's murder in 1883, and the subsequent trial of the two suspects.
The tale ends with an infamous double hanging based on what some say was dubious evidence…
Picton Conservation District - Tall ships and railway hotels
Picton Heritage Conservation District (Saturdays, 10-11:30am. Departs from Picton Branch Library, 208 Main Street. Dates are July 2, 9, 16, 23, 30, August 6, 13, 20, 27 and September 3)
Take a journey through the past with a 90-minute walk in the Picton Heritage Conservation District.
Re-live the heady days of tall ships, raucous taverns, railway hotels, and wealth when Prince Edward County was the "Garden County of Canada."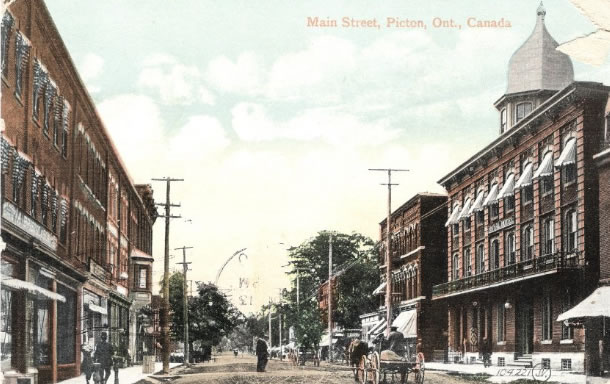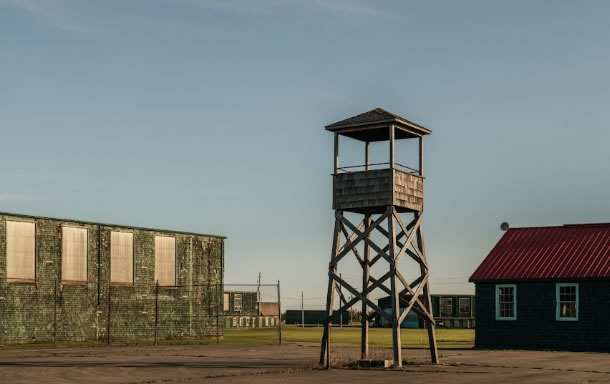 Base31 Site Tour - Feel the immense scale of WWII
For 20 years Jacqui Burley ran this former WWII airbase. As the former property manager of the site when it was still known as Loch Sloy, she holds a lot of stories, secrets and facts.
Jacqui knows everything there is to know about this iconic place and she has the logbook to prove it.
Delve into the history and stories of Base31 with her. She will share her knowledge on the history of the buildings, memorable moments, and notable people who make up the rich history of Base31
The Cemetery - Mature forests and rolling hills
Glenwood Cemetery (Sundays, 10-11:30am. Departs from Glenwood Cemetery Chapel, 47 Ferguson Street. Dates are July 3, 10, 17, 24, 31, August 7, 14, 21, 28 and September 4)
Designed as a garden cemetery, Glenwood's 62 acres are set in rolling hills, with majestic mature forests, gardens, water features and winding walking paths.
It has offered a serene resting place since 1873, and there are now over 15,000 interments.
Notable burials include Wellington Boulter, the father of the Canning Industry in Canada, temperance pioneer Letitia Youmans, and 12 Commonwealth War Graves, six of whom were pilots killed during training exercises at Camp Picton.