Tucked away outside the charming town of Picton lies a hidden gem that promises a truly unique and captivating experience – a night-time social scene unlike any other.
Night Watch
, set on a sprawling 70-acre site of an historic WWII air force base from the 1940s, offers visitors an immersive adventure unlike any other. As darkness falls, the grounds come alive with a symphony of lights, art, and history, allowing friends and families to embark on a magical journey through time.
Friday and Saturday nights until the end of October, from 9:15 pm onward, guests who purchase tickets to Night Watch at Base31 are sent along a 2 kilometer path through the historic grounds. "When you show up, you and a few friends or family are given a magical lantern and a map and you are sent on your way through the base on a walk at night that is illuminated by large-scale and immersive and interactive art-works that illuminate when you come close to them," says Assaf Weisz, Partner and Chief Placemaking Officer at Base31 speaking with Ramraaj Sharvandiran on
CBC's Ontario Morning
.
Night Watch, in partnership with The Department of Illumination and Base31, offers groups, couples and art lovers an experience unlike any other, including a cocktail bar "at the edge of the world" and playful refreshments intermixed with larger-than-life glowing artwork.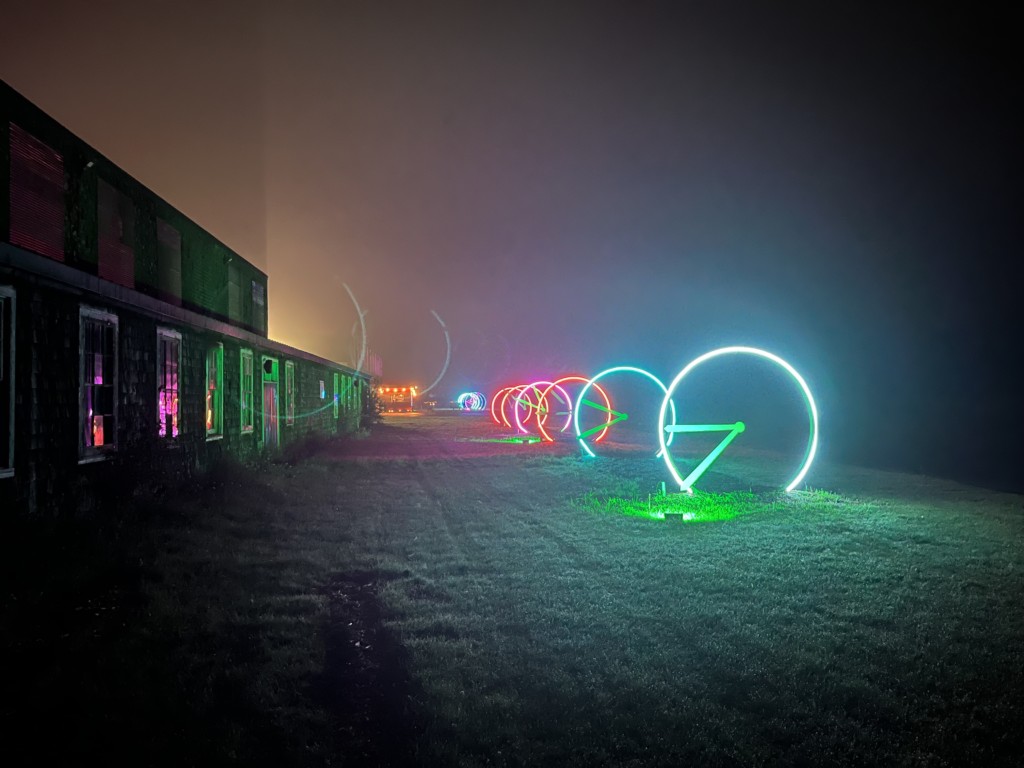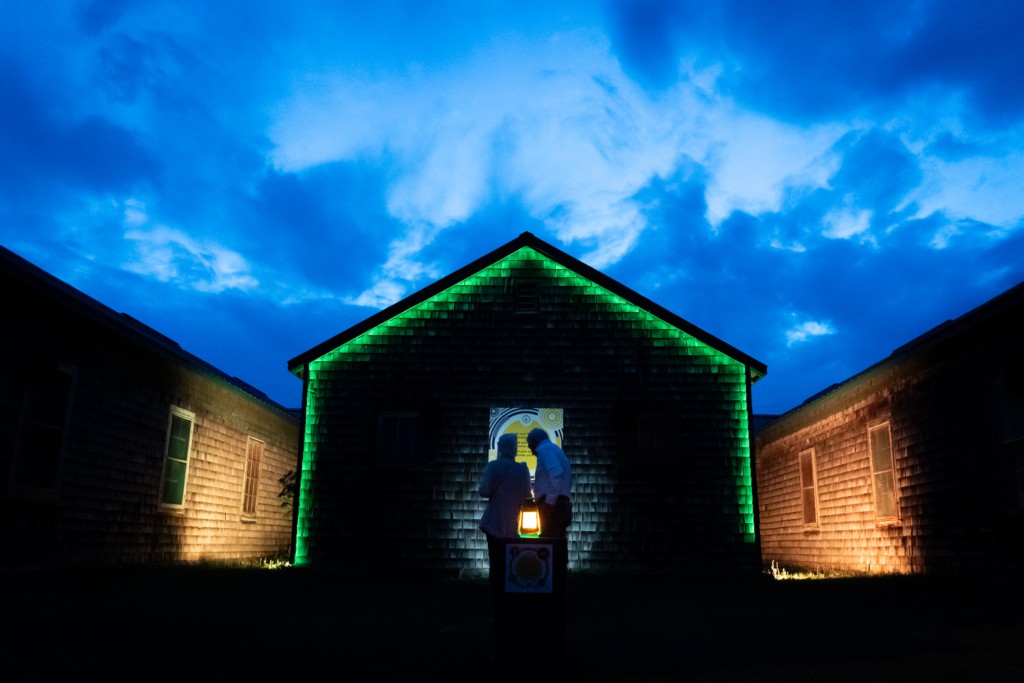 This interactive art adventure offers participants an opportunity to contemplate time and our relationship to it. The artwork is themed around the notion of time in the broader sense of how it impacts our lives. The way that our hearts measure time in beats or the way our echoes bring the near past along with us, or wishing that we did something differently, all of these things mark our relationship with time. These concepts are brought to life with incredible interactive illuminated artworks telling a story.
Base31 is a place that was central to Prince Edward County community and culture in the past, and new life is being breathed into it as an evolving arts and culture hub in the County. Weisz adds, "…the best way to enjoy it, in our opinion, is to come at night and to really feel the presence of that history [here] but also to connect it to the future, the bright future we are building here."
Visiting Base31 in Prince Edward County this fall? Grab your tickets at Base31.ca and be sure to experience this truly remarkable exhibit.