Joni Mitchell Tribute with Sarah Slean
BIGLAKE & Base31 Present: Joni Mitchell Tribute with Sarah Slean
BIGLAKE and Base31 are proud to present a very special concert celebrating the 80th birthday of Canada's musical legend and hero, Joni Mitchell. Multi JUNO and GEMINI nominated performer, singer songwriter Sarah Slean has performed this programme for sold-out audiences across the country, and is coming to PEC to captivate you with her hauntingly beautiful renditions of Joni Mitchell songs. Sarah is supported by the sweet symphonic sounds of the BIGLAKE Orchestra, made up of musicians from Ontario's finest orchestras, conducted by Artistic Director and COC Music Director Johannes Debus. This 2023 BIGLAKE Festival closing night concert will be one you will never forget!
Shows are all ages as long as any minor is accompanied by an adult. Please refer to our safety policy if you have any questions.
Sarah Slean
Signed to Atlantic/Warner Records at the tender age of nineteen, 4-time Juno nominee and modern-day Renaissance woman Sarah Slean has since released 11 albums in over 10 countries worldwide – but perhaps the most astonishing aspect of her artistry is its breadth. Over her 25-year career, Slean has published two volumes of poetry, starred in short films and a movie musical (spawning two Gemini Award nominations), penned award-winning chamber works, held numerous exhibitions of her paintings and shared the stage with 10 of the country's professional orchestras. Classically trained from the age of 5, she routinely collaborates with cutting-edge contemporary classical ensembles like The Art of Time, and has been invited to sing world premieres by Canada's leading living composers.
BIGLAKE Symphony Orchestra
Conductor Johannes Debus: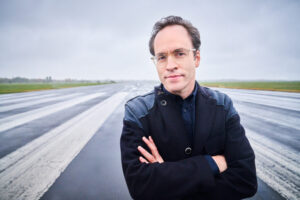 Born in 1974, Debus learned his craft at the Frankfurt Opera, where he took a post as a repetiteur in 1998 after finishing his conducting studies in Hamburg. Later promoted to Kapellmeister, he internalized a broad repertoire that came to encompass everything from Mozart and Verdi to Thomas Adès. "I was lucky to be able to continually grow at such an innovative company for nearly ten years," he says. He also met the composer Hans Werner Henze during his time in Frankfurt; the two remained close friends until Henze's death. Debus has been music director of the Canadian Opera Company in Toronto since 2009. The diversity and openness of the city appeal to him. Debus is also stimulated artistically by the house's curiosity and willingness to take risks, qualities which have allowed him to expand his repertoire still further. Under his leadership, the international reputation and visibility of the company–the largest Canadian opera house–have grown continuously. Debus has increasingly dedicated himself to teaching: He is the director of North America's only orchestral academy specialized in opera, in Toronto, and regularly conducts concerts with students of the Royal Conservatory Orchestra. He also gives masterclasses at the Aspen Music Festival in Colorado.
ABOUT THE VENUE
The Drill Hall
The Drill Hall at Base31 is a big stage, big sound performance space in a remarkable historic setting. This expansive and striking venue features a soaring hangar-like ceiling, exceptional state-of-the-art sound and lighting, with the most celebrated, chart-top musicians in Canada gracing its stage. The Drill Hall has a capacity of up to 1000 people, though individual show capacities may vary. Both reserved seating and general admission standing ticket options are on offer in this immersive venue, with lots of room to get up and dance. Both pre-show and during the performance, audiences can expect to be welcomed to the Drill Hall's large, outdoor, licensed patio where local food and drink vendors share their culinary specialties surrounded by picnic table seating.
The Drill Hall is a magnificent 22,000 sq ft building built in 1940.  It has a steel structure and a historic cedar shake exterior. The building was used by the RAF, RCAF, RCSA (AA) and the First Battalion of the Canadian Guards as both a drill hall and a gymnasium. Drills were practiced in both the drill hall and the patch of land adjacent to the hall – the parade square. During the 1950's and 1960's, the military opened the gymnasium doors on Thursday nights to the local community. It is said that there were often competitions against community teams and the military teams.
General Admission Seating Drill Hall
For those who have purchased general seating tickets, please note that seating is first come, first served. We kindly ask that you are considerate of others when selecting your seat and do not save seats for individuals who have not yet arrived. Our goal is to create an enjoyable and comfortable experience for all attendees. Thank you for your cooperation and we look forward to seeing you at the event!
Reserved Seating Drill Hall
We are excited to offer you reserved seating in the first seven rows of the Drill Hall, as well as some front section tables arranged in groups of four. Please bear in mind when you are choosing your reserved seat, the visual of the floor plan is reflected in the arrangement of the seating you are choosing from and the image is subject to change based on demand.
Presented by:

Concert Title Sponsor: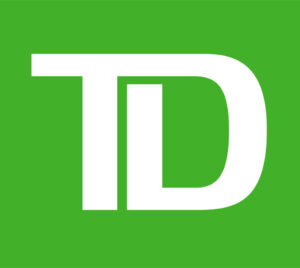 About BIGLAKE
BIGLAKE presents an incredible array of world-class musicians who will be presenting programmes that are inspired by nature, history, ethnic roots, and explore an array of traditional and folk music from various cultures.
Drill Hall
343 County Rd 22 #20, Prince Edward County