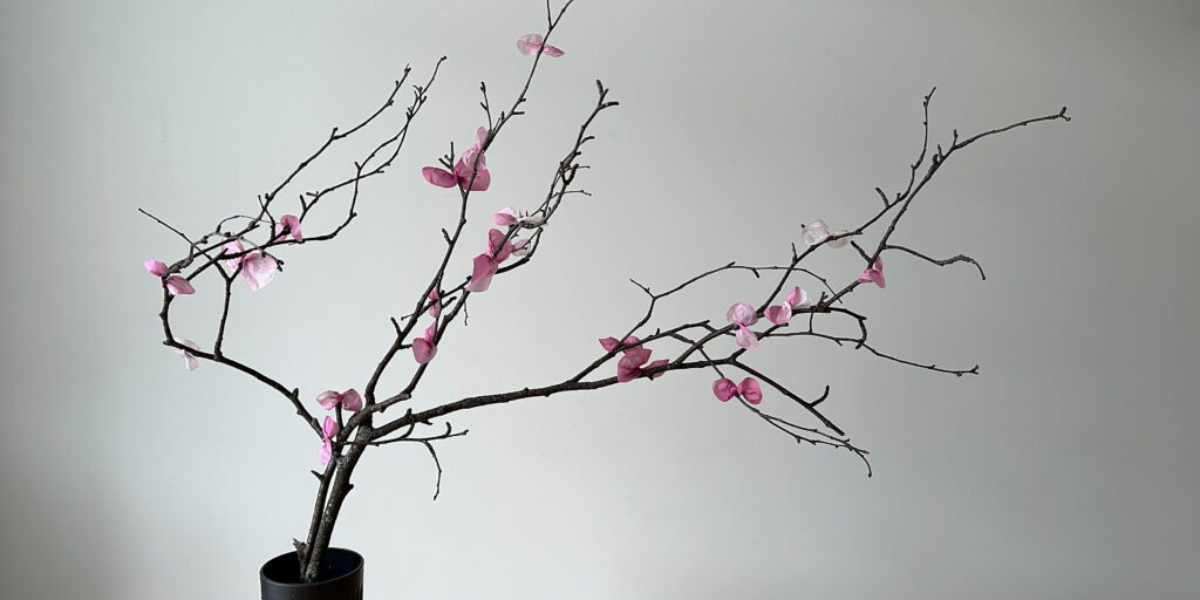 Paper Dyeing: Cherry Blossoms
Join us this Spring to kick off a stunning Paper Dyeing Series. The first of 3 workshops focus on the beloved Cherry Blossoms. You will learn the techniques and leave with a beautiful creation. We will begin with a demo to experiment with fabric dye and learn how dye impacts the various types of paper. Using pre-cut vellum, we learn how to dye petals to be used to create your own beautiful handmade cherry blossom arrangement. While our newly dyed paper dries out, we will forage for the perfect branch that has movement, structure, and interest to act as a sculptural element in a vase or vessel you may already have at home. After bringing it back to the studio, we will attach our created blossoms to the branch, creating a beautifully minimalistic, styled piece all your own!
Ages 18+ (kids 13+ may also buy a ticket and join with an adult)
Other notes: Bring an apron, or wear something you don't mind getting dye on in the event it splashes. Bring a vase or vessel if you want to place your branch in an arrangement. I will supply the paper, dye, dye bath trays, drying racks, plastic gloves, glue and wire for attaching petals to foraged branches.
About Sara
Sara Keller is a display artist based out of Picton and the owner of The Keller Creative. Creating site-specific art installations really lends itself to becoming a bit of a jill-of-all-trades; she has worked in acrylic, wax, paper, wire, watercolour, clay, foam, cardboard, plaster, textile, wood, string, and anything else she can get her hands on. She specializes in retail and event display.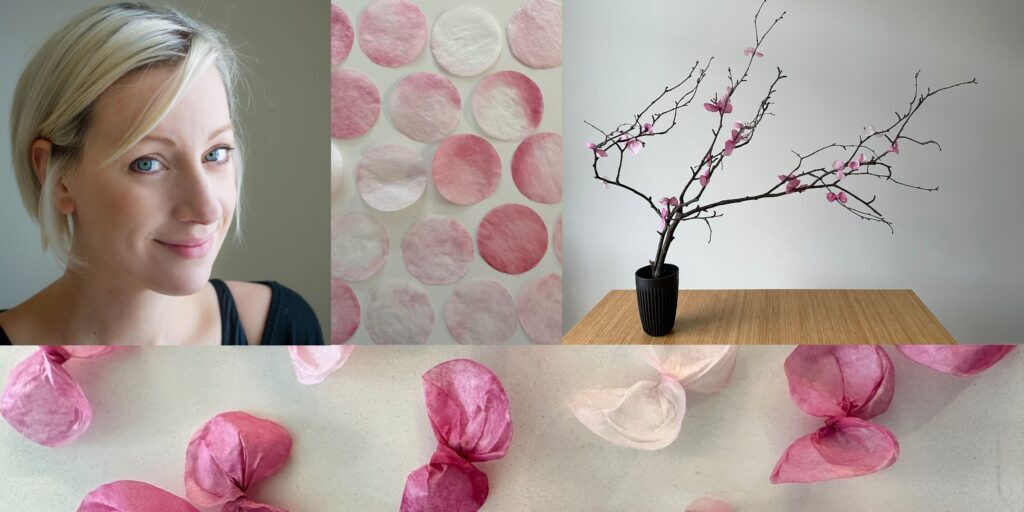 Dentists Office
343 County Rd 22, Prince Edward County