What You Need to Know
SLOAN is coming to Base31 on Saturday, August 27 to play The Drill Hall.
Concert Details
Join Base31 for a night of live music – the third concert to take place at Base31.
The Drill Hall is located at the south end of the property. 
Doors Open – 6:30 p.m.
Featured Opener: Enrights – 7:30 p.m.
SLOAN – 8 p.m.
Thank you to our broadcast partners Rock 107 FM, Mix 97 FM and Kingston's 96.3 BIG FM.
During the event, guests are permitted to record up to the first three songs of the set. Share on your social media and tag us @base31pec.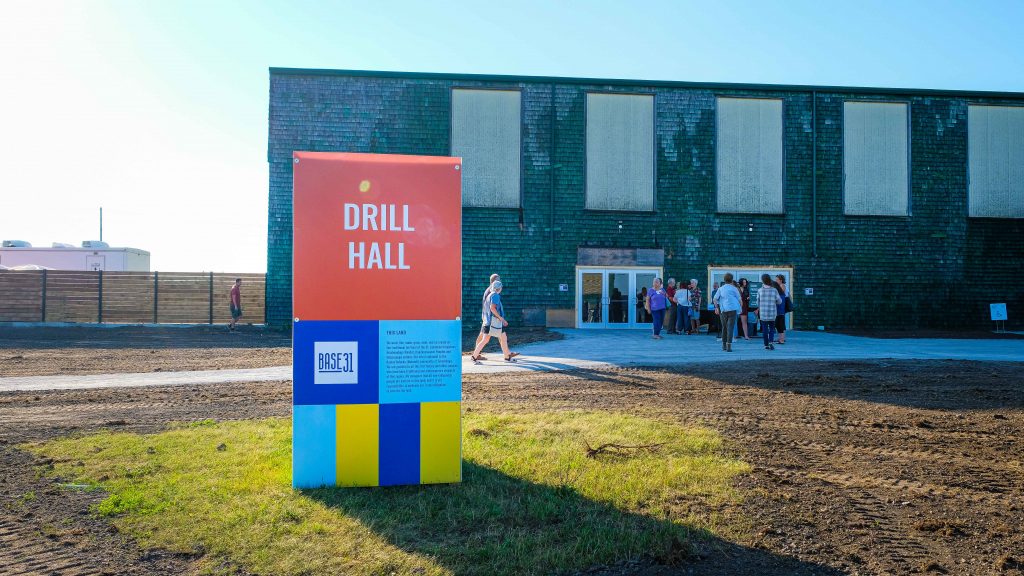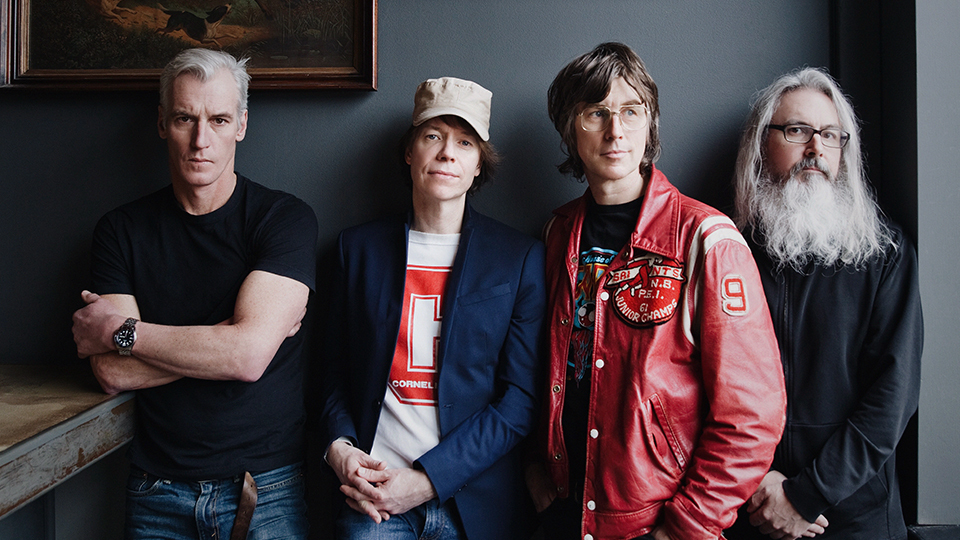 SLOAN
In 1991, bassist and vocalist Chris Murphy and drummer Andrew Scott met while studying at the Nova Scotia College of Art and Design, and with the addition of Patrick Pentland on guitar and vocals and Jay Ferguson on guitar, formed the Toronto-based rock band SLOAN. A year later, the band made their recording debut on the Halifax, Canada CD compilation
"Hear & Now"
before releasing their debut EP
"Peppermint"
(1991) on their own label Murderecords. Their album  was named
"Twice Removed"
was named "The Best Canadian Album of All Time" by one poll and revered by many others and the band supported the album with a relentless tour of Canada thereafter. The 30-track long
"Never Hear the End of It"
in 2006 saw all members of the band contributing a section of songs and became SLOAN''s highest charting album in the U.S.
"Commonwealth", released in 2014 is an extensive double album with each of the four sides written by one of the band members to allow their personalities to blossom.
Enrights
Enrights
are a rock band nestled in and around Belleville Ontario, formed by Jack McAvoy and Andrew Wright in a Queens university basement recording studio over a six pack of light beers during a cold February reading week. Now rounded out by Matthew Fairchild and Tyler Brassington, the Enrights bring their high energy songs with huge choruses from their most recent full length album 'As Long As It Makes Sense To You' to a stage near you.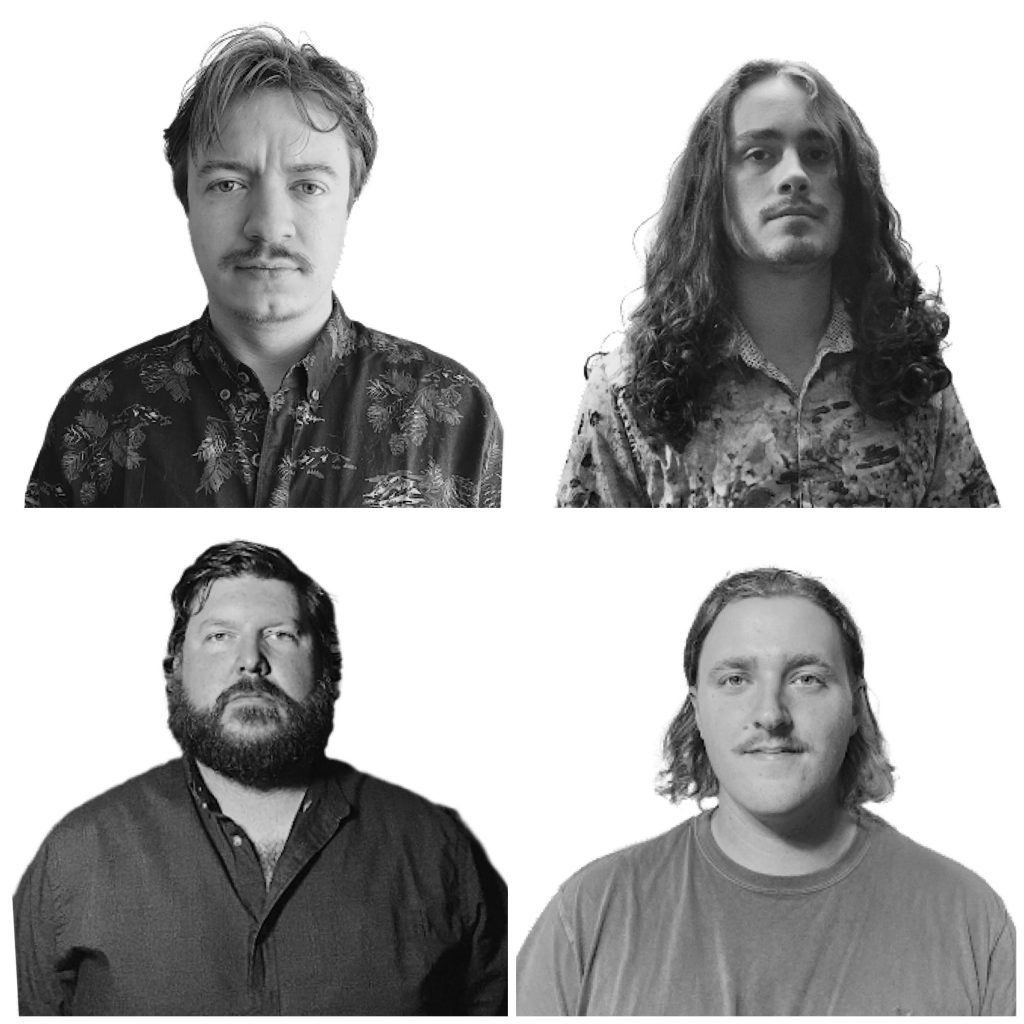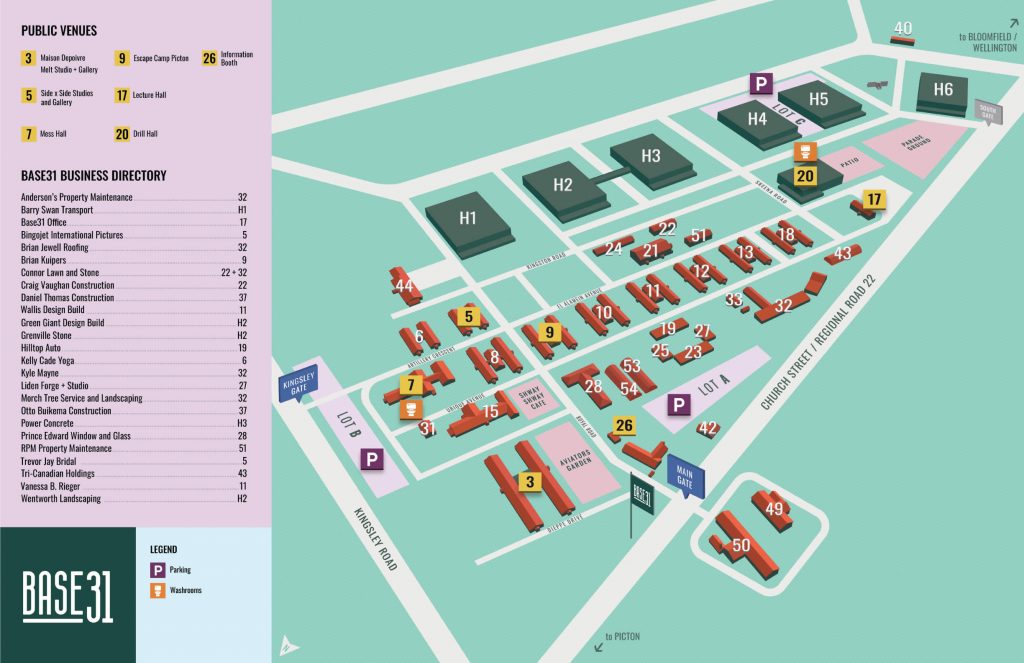 Parking + Accessibility
Parking for the event is free. Please enter the site via the south gate which is off County Rd 22. There will be ample signage and staff on-site to guide you to the parking lot. 
Accessible parking will be available in front of The Drill Hall and we have an accessible portapotty near the event venue.
Tickets
Please have your ticket with your QR code ready to be scanned as you approach the entrance. Tickets on your phone are preferred, however paper tickets will be accepted. Once a ticketed guest has been scanned into the event, there will be no in-and-out privileges and no re-entry will be permitted after exiting a designated door.
Seating will be available for all attendees. General Admission seating is on a first-come-first-served basis.
COVID-19
Base31 is a mask-friendly environment. We will be following provincial and municipal COVID-19 guidelines at the time of the event and will not be requiring masks. However, we welcome guests to decide for themselves based on comfort levels. Masks and hand sanitizer will be made available to folks upon entering The Drill Hall.
Finally, note that although The Drill Hall is enclosed, the space is well ventilated with large bay doors that will remain open during the concert.
Merchandise, Food + Beverage
There will be merchandise available during and after the show. 
Enjoy dinner before or during the show on Base31's licensed patio. 
Rosehall Run, Slake Brewing and Loch Mór Cider will be pouring refreshing beverages.
Food vendors for SLOAN will be  Shway Shway Mama Cafe, The Lobster Roll and Sam's Ice Cream Sandwiches. Base31 will be selling hats, pins, stickers, markers, leather journals, delicious Bean Counter cold brew coffee, Number E sparkling teas, bottles of water, trail mix granola hand crafted by Ward 7 Provisions (flavour inspired by WWII) and Chico's plantain chips.
We can't wait to celebrate with you! If you have any questions, please email info@base31.ca