The structural art pieces will be featured in the Aviators Garden pictured above.
Photo credit: ZMIIMAGERY
After a highly competitive round of applications, the finalists have been chosen.
We are deeply grateful for the tremendous effort and the unique perspectives each participating artist contributed through their application. We know it takes many hours and much inspired thinking to put forward the breadth of proposals we received.
Congratulations to the following teams of artists whose artwork proposals have been selected by the jury
Thank you to all of the artists that applied!
Kelly Cade
Kelly Cade
 is a visual artist based in Prince Edward County.  She works in a range of media, from painting and photography to installation. She is a graduate of the Ontario College of Art and Design and has exhibited in both solo and group shows. Her work can be found in private and public collections throughout Canada, the United States, the U.K. and Australia. Cade is currently a member of Loop gallery in Toronto.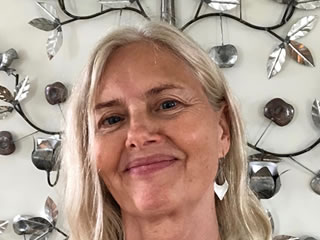 Cynthia McQuillan
Cynthia McQuillan
is a visual artist working as a sculptor and painter. She has spent her adult life living and working as an artist in Prince Edward County.  She is a graduate of Central Technical School Art Department and she has exhibited in solo and group shows and is in private collections in Canada and the US.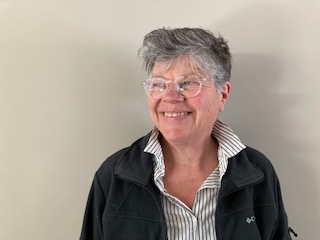 Andrea Piller
Andrea Piller's
vessels and sculptures are inspired by interpretations and translations of found material and vistas. She frequents the shores of Lake Ontario in the area where she lives. The way she works is captivated by the shifting seasons, the land, sky and shorelines that surround her.
A specific memento held, like a seed pod, is contemplated upon, a souvenir to conjure memory and connect to people, place or event and subsequently to one's emotional and political landscape. This preliminary work sets groundwork for the energy and process applied to her ceramic sculptural pieces. Her finished work acts as metaphor for human experience. They allude to her sense of beauty as a fragment of something larger and always personal. Choosing clay as her medium is deliberate and pays attention to its history as craft and the ceramic studio movement in Canada.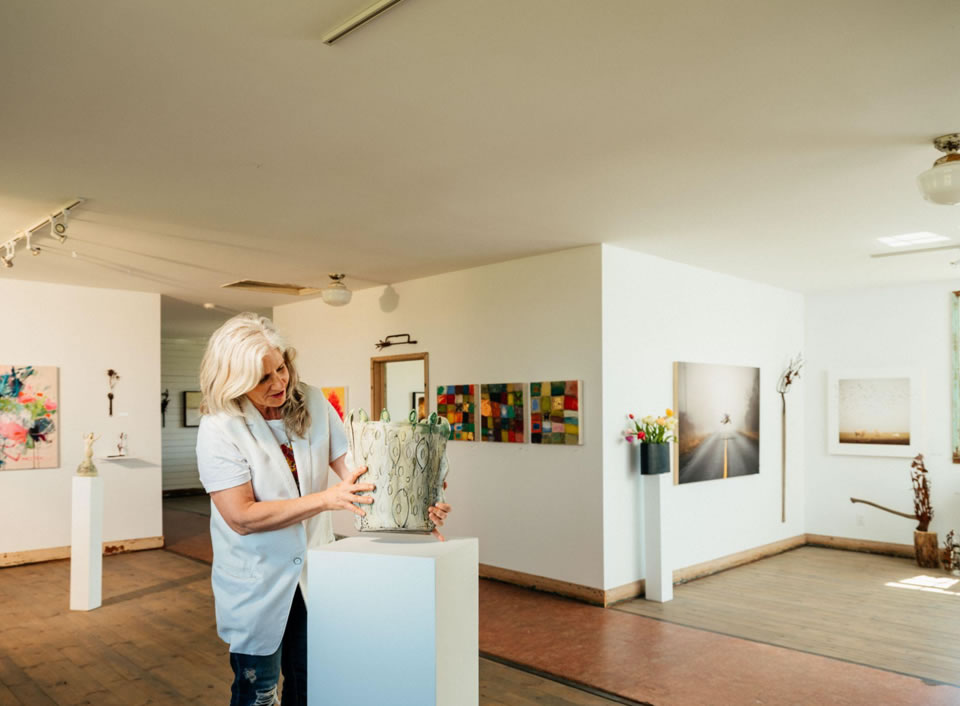 Artist Andrea Piller places one of her vases at Melt Studio + Gallery located at Base31
Bill Greaves
Bill Greaves
is a ceramic artist based in Prince Edward County and Toronto. His current work focuses on hand-built vessels. Heavily grogged stoneware is coiled and scraped to expose aggregate. Glazes are washed and dry-brushed to build texture.
Bill holds a Master of Architecture from Yale University. In 2020, he was nominated for the A.K. Sculthorpe Award for Advocacy for bringing an international spotlight to Ontario Place by successfully nominating it to the World Monuments Fund's 2020 Watch List.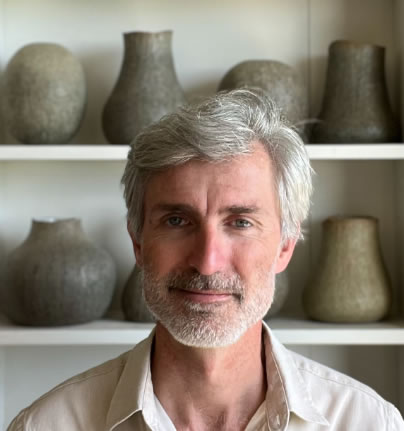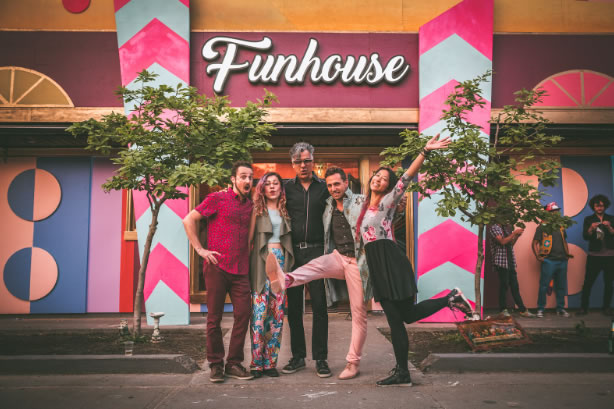 Mondo Forma
Mondo Forma
is comprised of creative consultants, designers, and creators of public art. They create large-scale interactive art, immersive experiences and animate public spaces by collaborating with communities, developers, and cities. Their vision is to transform spaces into artistic, cultural destinations where communities thrive.