Base31 on the big screen
Did you know the site at Base31 was featured in several films? Step back in time to explore the moments on film that took place here, when Base31 was operating as a WWII airbase known as Camp Picton.
Several producers have used the complex of hangars and barracks to film features, mostly airing on television, over the years. 
An in-depth look at Camp Picton during and after WWII is captured by author Ian S. Robertson, in his first solo book Camp Picton: Wartime to Peacetime.
In discussions with former site manager, Jacqui Burley, he was able to provide details on the filming that took place. 
"Instead of just renting out the facilities, Loch-Sloy Holdings Ltd. staff arranged with community businesses to supply meals for the casts and crews," Burley told Robertson.
"Sites in the base have also been loaned for springtime filming by students from Loyalist College in Belleville."
It all started in the 90s
The earliest film reference to the site was in 1993, with the release of
Dieppe
, a 180-minute CBC television mini-series. Based on the book
Unauthorized Action
, the film is a dramatization of the failed World War II raid which became the most serious defeat of Canadian forces in the war, featuring stars Victor Garber, Robert Joy, Peter Donat and John Neville. 
Haven
2001 saw the launch of television movie, Haven, which brought several well-known actors to Prince Edward County, including the late Natasha Richardson, along with Sheila McCarthy, Sebastian Roché and Bruce Greenwood.
According to Robertson, carpenters, painters and set-builders converted part of the base into a stand-in for Fort Ontario in New York state before filming began. Camp Picton, along with sites in Toronto and Guelph, was used for production of the four-hour television mini-series, which aired in Canada and the U.S. in 2001.
The series is about 1940s war-torn Europe and the escort of Holocaust refugees to temporary shelter in America. It was written by Suzette Couture and directed by John Gray, known for directing the 2005 hit show, Ghost Whisperer.
During production, the cast and crew mostly travelled by bus from the former Ramada Inn in Belleville to Base31, the closest hotel with enough rooms at the time.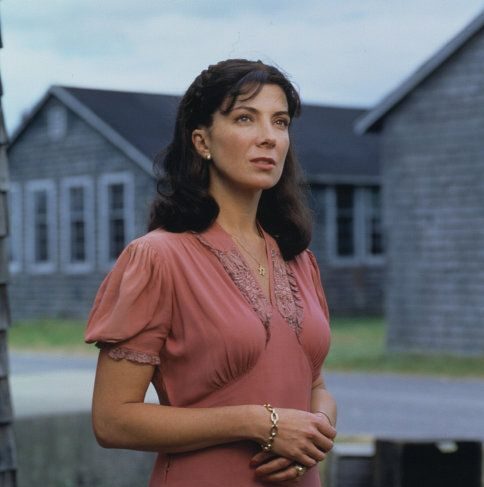 The 2000s
Fast forward four years, and you'll see references to the Sergeant's Mess Hall in
Bomber Boys: The Fighting Lancaster
– which was shown on the History Channel in 2005. The four-part series, narrated by Canadian actor R.H. Thompson, tells the story of air-crewmen assigned to Avro Lancaster bombers. 
The same year, several episodes of season one of Canada's Worst Driver were conducted on the site's runway.
In 2008, Aftermath: Population Zero by National Geographic aired after initial filming on a set at the former site of Camp Picton. The documentary, created by Cream Productions – a Toronto-based company – produced a two-hour program about life without humans. 
In 2011, Hangar 4's doors opened to reveal several soldier characters in Find Makarov, a Toronto artists' collective We Can Pretend based on Call of Duty: Modern Warfare – an interactive video game series.
More Base31 references
A year later in 2013, Yap Films Inc., based in Toronto, created a documentary about
Camp X
, the unofficial name given to a paramilitary and commando training centre between Whitby and Oshawa, ON. The exterior and interior sets in the documentary use the base's authentic 1940s appearance. 
Let Me Down Easy was a short film released in 2015, featuring actor Liam Aiken, known for movies Stepmom and Lemony Snicket's A Series of Unfortunate Events.
Interestingly enough, Burley told Robertson that in 2011, a number of potential films were turned down to larger sites in London and Hollywood, due to a 'lack of accommodations.'
One request was made by Hollywood star John Travolta, known for Grease and Pulp Fiction. 
Travolta, who has his commercial airliner pilot's license, Burley told Robertson, was filming a Swiss watch commercial at various locations around the world and chose the old Picton base as a potentially great venue. 
Unfortunately, Burley said the runway's 2,500-foot length and soft asphalt could not accommodate Travolta's jet. 
For more fun facts and historical stories, visit our website's history page.